Ready to take that big step in your relationship by going on a vacation together? What will you be packing? Relax girls! it's not what you think it is that we are concerned about. But, a holiday together determines the real you on a real-life experience rather than regular dates and phone conversations. And your dressing style would very much make a statement to him.
Let's look at how we could make your first coastal-vacay, a memorable one by packing the right clothes.
What type of a vacation?
Before packing up your luggage, understand what type of a vacation it's going to be. Is it a relaxing getaway or an adventurous street-exploring one? High chances are it's a relaxing hideout as both you and your partner are new to the whole together-travelling experience. Getaway fashion can be casual yet sexy. Enough style to make you look laid back but ready for a vanilla adventure as well.
In this article, we'll assume you've planned a relaxing holiday of 3 days on the coastal side. Keep these fashion tips in mind and spark the holiday romance like never before.
Cottons and Casuals
Yes – we know, Jeans and Denims are bae. They are so care-free to wear but are they holiday material? Well, No! There's a reason why we don't see celebrities wear jeans while on beach vacations, cause they understand fashion well. Stick to cotton casual shorts, pants, t-shirts and tank tops. Less coverage it provides, the more comfortable it is for you.
Floral Kimono Cardigan
Cardigans are every girl's favourite casual dress. Although they resemble a lighter, more casual material of a coat, cardigans are pretty chic. You can pair it with any type of inner clothing and you'd look ready. By any type of clothing we mean, ANY TYPE. So wear your floral kimono cardigan over your resort-wear and your partner would really notice you, at the same time wouldn't complain about your clothing being too revealing.
Opt for a One-Piece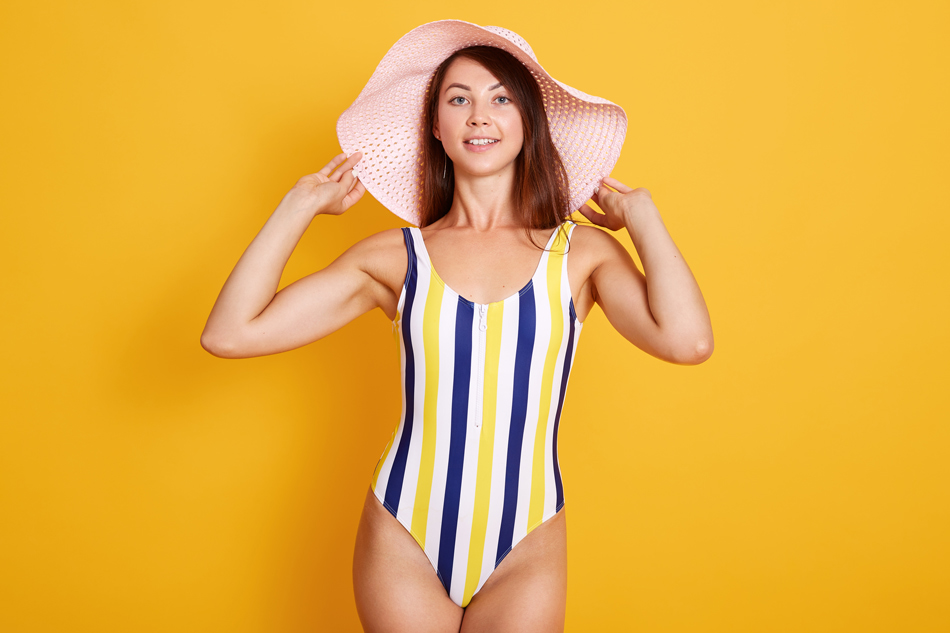 Although we girls love the two-piece swim-wear, when it comes to covering up more skin, a One-Piece does its job more accurately. It's easily convertible to a tank top with a short shorts. Plus, unlike a girls' trip, your first trip with the special one means, you both are exclusively one another's. So let the action happen in private, try to keep your best curves covered while in public.
Nightwear
Well – here's the tricky part. A lot of things may happen – may not happen. Let's put Schrödinger's cat to the test, but until we find out the truth it's always best to be prepared. Pack a sexy yet simple night dress. DO NOT overdo it. Let your nightwear make him think that you're not really trying. Pick general colours like blue, black or simple shades like pink. We would avoid red, but it's your call.
Wrapping Up
However it may be, a couple holiday is all about enjoying yourself with your favourite person. Don't stress out too much, you may ruin the fun. Pack only the necessary items, and let the rest flow out smoothly.